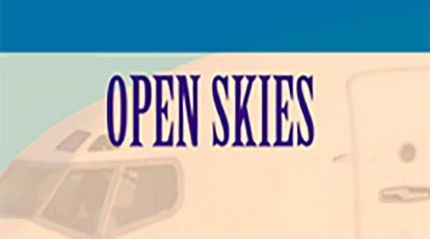 "Open Skies" – by Thomas Block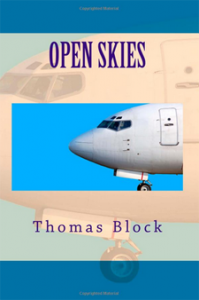 Jack Sawyer is an ex-airline pilot turned into a reluctant private investigator.  Recommended by his estranged wife Susan, he finds himself looking into the death of an airline copilot:  officially, the man's death was an accident but there are suspicions that could hint at something else.  With his estranged wife and a growing caste of other friends and acquaintances in tow, Jack sets out to track down the real reasons behind the mystery and possible murder – a humorous, insightful and exciting adventure!
Media Reviewers have said:

"A chilling climax…Open Skies is his best!"
"Before we get to an unusual climax, there is action galore!"
"Tense, smart and especially appealing…" Liverpool Daily Post
"For the whodunnit fan looking for something different…good reading."
"A super story, a chip off the old Block!"

 

 Chapter Excerpts from 'Open Skies'

NARRATED BY THE AUTHOR,

Open Skies is now available as an audio book through Audible.com, Amazon and the iTunes Library!

Click on "Audio Books" to go directly to Audible.com to see the details of the novel and to hear a sample of the audio!

To learn more about the exciting new world of modern audio books, plus additional details about Thomas Block Novels in audio book format, Click Here!
Note:  The print edition is available directly through this website, and also through all major bookstores, book distributors, Amazon.com and  Barnesandnoble.com. 
 'Open Skies' Print Edition: $15.99       'Open Skies' Ebook Edition: $5.99​
​
| | | | |
| --- | --- | --- | --- |
| PRINT EDITION |  KINDLE EDITION |  NOOK EDITION |  OTHER FORMATS |
| | | | |
| | | | |
| | | | |