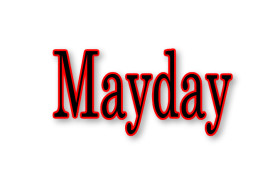 "Mayday" – by Nelson DeMille and Thomas Block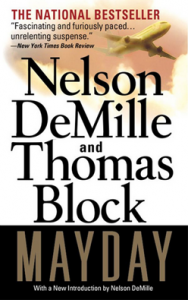 With his life-long friend and writing collaborator Nelson DeMille, Mayday was originally written in 1979 and updated extensively after that. This Internationally bestselling airline adventure/disaster story was made into a CBS Movie of the Week in 2005.
Twelve miles above the Pacific Ocean, a missile strikes a jumbo passenger jet. The flight crew is crippled or dead. Now, defying both nature and man, three survivors must achieve the impossible. Land the plane.
From the master storyteller Nelson DeMille and master pilot Thomas Block comes MAYDAY – the classic bestseller that packs a supersonic shock at every turn of the page…the most terrifyingly realistic air disaster thriller ever.
Click below to purchase all editions/formats of "Mayday" and to see the Reader Reviews.